SOL-AR™
thermoset powder coatings
---
The fluoropolymer thermoset powder solution.
The fluoropolymer thermoset powder solution
Buildings and architectural parts require strong foundations, excellent durability, and protection against harsh outdoor corrosion and environmental factors. On top of that, there's a need to spark the architectural senses with countless colors and special effects.
SOL-AR™ utilizes premium polymers featuring high-quality exterior grade pigments to exhibit superior outdoor weathering properties. The unique fluoropolymer technology also provides the highest level of color and gloss retention available.
High-grade formulation mixed to withstanding harsh environmental elements.
30-year limited warranty available.
Excellent color and gloss retention.
Excellent resistance to humidity, corrosion, and UV.
Can be formulated to meet and surpass most building standards, including AAMA 2605 specifications and LEED credits
Can be formulated with some Protech Group coatings.
Color Retention*
Δ E
Gloss Retention*
>50%
Adhesion
Pass
Pencil Hardness
F
No Film Rupture
Impact Resistance
16 mm ball
Pass
No Removal
Falling Sand Abrasion
40 liters
Pass
Sealant Compatibility
Pass
No Film Damage
Modified Salt Spray Resistance
2 000 hours
Pass
<
Humidity Resistance
4 000 hours
Pass
Muriatic Acid Resistance
No Blisters
No Change in Appearance
Mortar Resistance
Pass
Boiling Water Resistance
Pass
Detergent Resistance
72 hours at 100°F (37°C)
No Blisters
No Change in Appearance
Nitric Acid Resistance
Fumes 30 minutes
Maximum Change
5 Δ E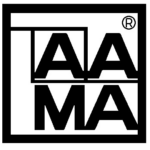 Custom
Formulations
Ask an expert regarding custom formulations to fit your exact needs.
Color reference chart
Get inspired by a broad range of standard colors.
Visit our Color Finder page for inspiration.
Troubleshooting
We stand by our products, even when things don't go quite as planned. From cleaning and phosphating all the way to the final cured film appearance, we are here to help address your issues with proven solutions.
Contact our experts for tailored support.
Care and maintenance
To ensure the life of your asset is maximized, a simple and regular maintenance program should be implemented.
Contact our experts for specific tips and advice on cleaning.
Compliance
SOL-AR™ can be formulated to be compliant with certain guidelines.
Ask our experts to see what different types of compliance, certification, or accreditation are available in your area.
Architectural
Windows and doors
Facades
Curtain walling
Sun shades & shutters
Commercial and industrial