Human Rights and
Working Conditions Policy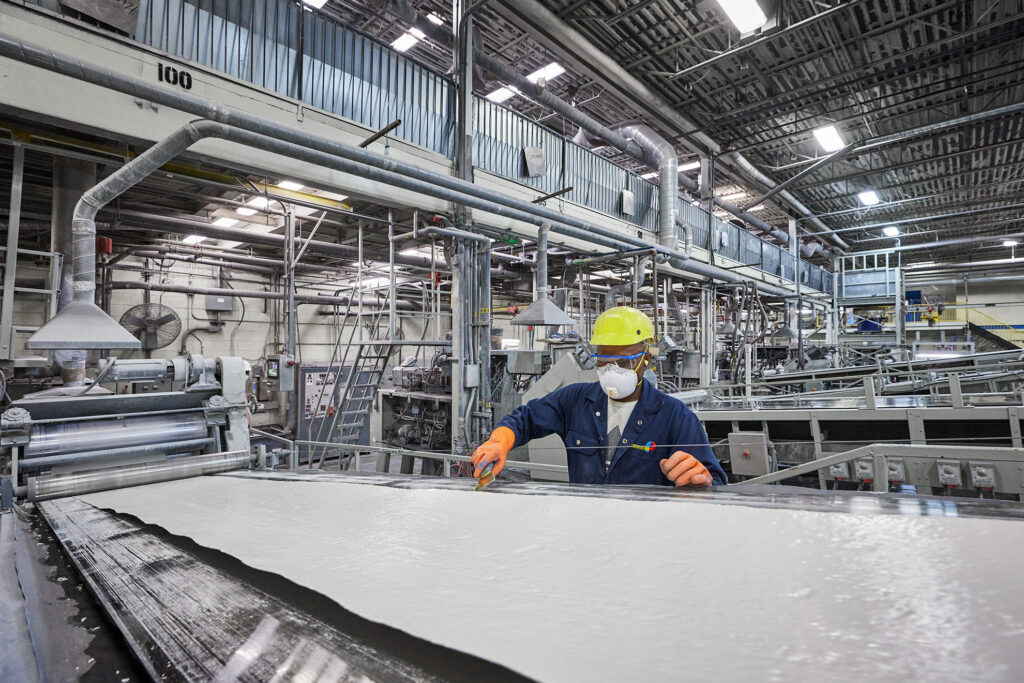 We conduct our business ethically and responsibly and hold our business partners, such as suppliers, distributors, agents, and consultants, to the same standards. We have developed this Human Rights and Working Conditions Policy to convey our expectations to our business partners regarding compliance with regulations, business practices, and the treatment of people.
The Protech Group is committed to responsible corporate practices in the area of human rights and working conditions. Our company adheres to the principles set forth by the International Labour Organization Conventions, the Canadian Human Rights Act, the Quebec Charter of Human Rights and Freedoms, and the Quebec Loi sur les normes du travail (Act Respecting Labour Standards). When national law directly conflicts with international human rights standards or does not fully comply with them, The Protech Group will seek ways to respect internationally recognized human rights such as those enshrined in the above-mentioned conventions.
The Protech Group human rights and working conditions expectations apply to all our personnel, business partners, and other parties directly linked to our operations.
Management at all levels is responsible for ensuring that people reporting to them understand and comply with this policy. All employees must refrain from engaging in any action that might lead to or imply a violation of any subject addressed in this policy. They are urged to express as soon as possible any concerns about an issue or suspicion in any aspect of our business or any supplier's supply chain.
Anti-Modern Slavery Statement
Modern slavery is a crime and a violation of fundamental human rights. It takes many forms, including slavery, servitude, forced and compulsory labor, child labor, and human trafficking, all of which involve the deprivation of a person's liberty by another in order to exploit them for personal or commercial gain.
At The Protech Group, we take a zero-tolerance approach to modern slavery, and we are committed to acting ethically and with integrity in all our business dealings and relationships, as well as implementing and enforcing effective systems and controls to ensure modern slavery does not exist anywhere in our business.
The Protech Group encourages its suppliers to implement policies, procedures, tools, and indicators necessary to ensure compliance with the principles listed above. Furthermore, suppliers are expected to manage, monitor, and develop their own supply chains in such a manner to ensure The Protech Group's policy statement requirements are met. Compliance with this Policy Statement is an important criteria that is taken into consideration in The Protech Group's supplier selection process.
Fair Wages and Working Conditions
As stated in The Universal Declaration of Human Rights, everyone who works has the right to just and favorable remuneration ensuring for himself and his family an existence worthy of human dignity, and supplemented, if necessary, by other means of social protection.
Working hours, breaks, holidays, and periods of leave will be established in compliance with local laws and agreements, and in all cases, a workweek shall not be more than 60 hours per week, including overtime, except in emergency or unusual situations. Workers shall be allowed at least one day off every seven days. The Protech Group shall ensure that all employees are provided with written agreements of employment and are free to leave their work after giving reasonable notice.
Furthermore, compensation paid to workers shall comply with all applicable local wage laws, including those relating to minimum wages, overtime hours and legally mandated benefits. Deductions from wages as a disciplinary measure shall not be permitted. For each pay period, workers shall be provided with a timely and understandable wage statement that includes sufficient information to verify accurate compensation for work performed. All use of temporary, dispatched, and outsourced labor will be within the limits of the local law.
All work must be voluntary, and workers shall be free to leave work at any time or terminate their employment. The employer may not hold or otherwise destroy, conceal, confiscate, or deny employees access to their identity or immigration documents, such as a government-issued identification, passport, or work permit unless such holdings are required by law. Workers shall not be required to pay employers' or agents' recruitment fees or other related fees for their employment.
Discrimination
Discrimination is any negative action or attitude directed toward someone because of protected characteristics such as:
Age
Sex
Sexual orientation
Civil Status
Pregnancy
Gender identity or expression
Religion
Language
Race
Ethnic or national origin
Color
Disability
Social condition
Political convictions
The Protech Group will not tolerate any kind of discrimination that creates a hostile, unpleasant environment or an unfair situation for employees, contractors, visitors, customers, or suppliers. Employees who fail to comply with this policy will be subjected to our disciplinary process and may be reprimanded, demoted, or terminated depending on the severity of their offense.
The Protech Group recognizes that sometimes discrimination is unintentional, as we may all have unconscious biases that could be difficult to identify and overcome. If we conclude that an employee unconsciously discriminates, we will support them through training and counseling and implement processes that mitigate biases as we indicate in the next section. But, if this person demonstrates an unwillingness to change their behavior, we may demote or terminate them.
It is understood that some specific occupational requirements may not be considered a discriminatory practice. To ensure that our conduct and processes are fair and lawful, The Protech Group will:
Use inclusive language in job ads and include Equal Employment Opportunity statements.
Set formal job-related criteria to hire, promote and reward team members.
Offer compensation and benefits according to position, seniority, qualifications, and performance, and not according to protected characteristics.
Require managers to keep records of their decisions concerning their team members and job candidates.
Health and Safety
The Protech Group is fully committed to the health and safety of its workers. Protecting workers from injury or occupational disease is a major continuing objective. The Protech Group will make every effort to provide a safe, healthy work environment. All personnel are dedicated to the continuous improvement of all aspects of safety with the goal of zero injuries or occupational illnesses.
Supervisors will be held accountable for the health and safety of workers under their supervision. Supervisors are subject to various duties in the workplace, including the duty to ensure that it is safe to use the machinery and equipment and that workers work in compliance with established safe work practices and procedures.
Every worker must protect his or her own health and safety by working in compliance with the law and with safe work practices and procedures established by The Protech Group. Workers will receive information, training, and competent supervision in their specific work tasks to protect their health and safety.
Freedom of Association
The Protech Group respects the principles of the ILO Freedom of Association and Protection of the Right to Organise Convention. All workers are free to establish and join groups for the promotion and defence of their interests. Workers' representatives are free to carry out their representative functions in the workplace in accordance with the Normes du travail du Québec (Quebec Labor Standards) and any local laws applicable.
Grievance Mechanism
Any issue concerning this policy can be reported directly to the President's office where it will be dealt with promptly and feedback will be provided to those concerned without any reprisal. Employees of third parties may also report concerns.
Environment
The Protech Group recognizes the need to minimize the environmental impact of its activities and its products. We cooperate with all authorities concerned to ensure that we meet or even exceed the environmental standards in effect.
All our sites work to increase their operational efficiency and environmental performance by implementing waste reduction initiatives, reducing their greenhouse gas emissions, and using energy responsibly. We encourage research and innovation to carry out our activities with the best technology available and to create the most eco-friendly products possible.
Conflict minerals
In July 2010, President Obama signed into law the Dodd-Frank Wall Street Reform and Consumer Financial Protection Act ("Dodd-Frank Act"), which seeks to prevent armed groups from financing conflict in the Democratic Republic of Congo through the sale of certain minerals extracted from that region.
In August 2012, the SEC (Securities and Exchange Commission) adopted a rule to require companies to publicly disclose their use of conflict minerals that originated in the Democratic Republic of the Congo (DRC) or an adjoining country, as directed by the Dodd-Frank Act. The SEC require manufacturers who file certain reports with the SEC to disclose whether the products they manufacture or contract to manufacture contain "conflict minerals" (gold, tin, tantalum, and tungsten, the derivatives of cassiterite, columbite-tantalite, and wolframite) that are "necessary to the functionality or production" of those products even if the "conflict mineral" is present in the final product in trace quantities.
The Protech Group is not legally required to make this type of declaration and does not directly purchase "conflict minerals" such as those identified by the SEC. However, we have a responsible sourcing policy and if we have to purchase products containing "conflict minerals" from our suppliers, we require these suppliers to inform us of the provenance of these minerals. We strive to avoid purchasing products containing raw materials from conflict zones unless they are certified "conflict free".
Additionally, we are committed to helping our customers comply with the Dodd-Frank Act. We respond to requests sent by our customers asking us to clarify whether our products contain "conflict minerals" as defined by the DoddFrank Act.
---
We care for people and
the planet. We thrive
together as one. We are
the
Protech Group.