What is TGIC?
TGIC = Triglycidyl Isocyanurate
Triglycidyl Isocyanurate is a cross-linking agent that is used in polyester powder coating binder systems commonly found in North America.
TGIC coatings are highly versatile and can be applied to various substrates such as stainless steel and aluminum. They provide excellent abrasion resistance as well as excellent UV and corrosion protection. Normally applied at a film thickness ranging between 2-5 mils (50-125 microns), These coatings are available in the full gloss range and can be formulated in various textures.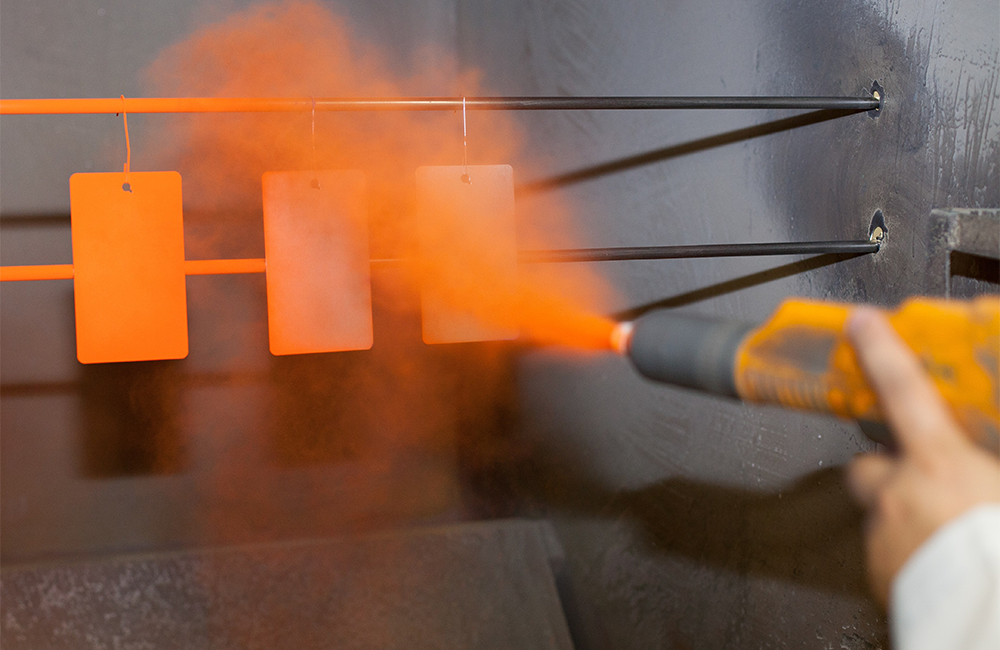 Introducing

TGIC-FREE
Here at the Protech Group, we understand the importance of making responsible choices and finding smart solutions. That's why we've developed a range of TGIC-free coatings for those who prioritize innovation and sustainability. By choosing this option, you can feel confident that you're making a responsible choice while also getting a coating that is durable and vibrant.
Our line of HAA (hydroxy alkyl amide) based products boast remarkable UV and chemical resistance, as well as great flexibility & strong impact resistance. We offer an extensive RAL program, featuring a wide range of products in a variety of colors & finishes that are TGIC-FREE. With us, you'll be sure to find the perfect product for your specific application!
THE RIGHT MIX – Here are a few examples of our large TGIC-FREE product line:

TGIC-free powder application tips
Do Not Mix TGIC and TGIC-Free powder.
Thoroughly clean your powder coating system when changing colors, just as you would when changing over.
Pay close attention to the new cure window and do not overbake.
Adjust gun settings for the fast-charging TGIC-Free formulation and be careful not to apply powder too thick
Ask an expert


about TGIC-free today!